Bugatti Veyron Information
Bugatti has unveiled the latest in its Legends edition Veyron models, the Rembrandt Veyron Grand Sport Vitesse
Rembrandt Bugatti, brother of company founder Ettore, is the latest to be honored with a special edition Bugatti model that will be making its debut at the 2014 Geneva Motor Show. Rembrandt Bugatti was one of the most important sculptors of the early 20th century with one of his most significant works being a sculpture of a dancing elephant. That same...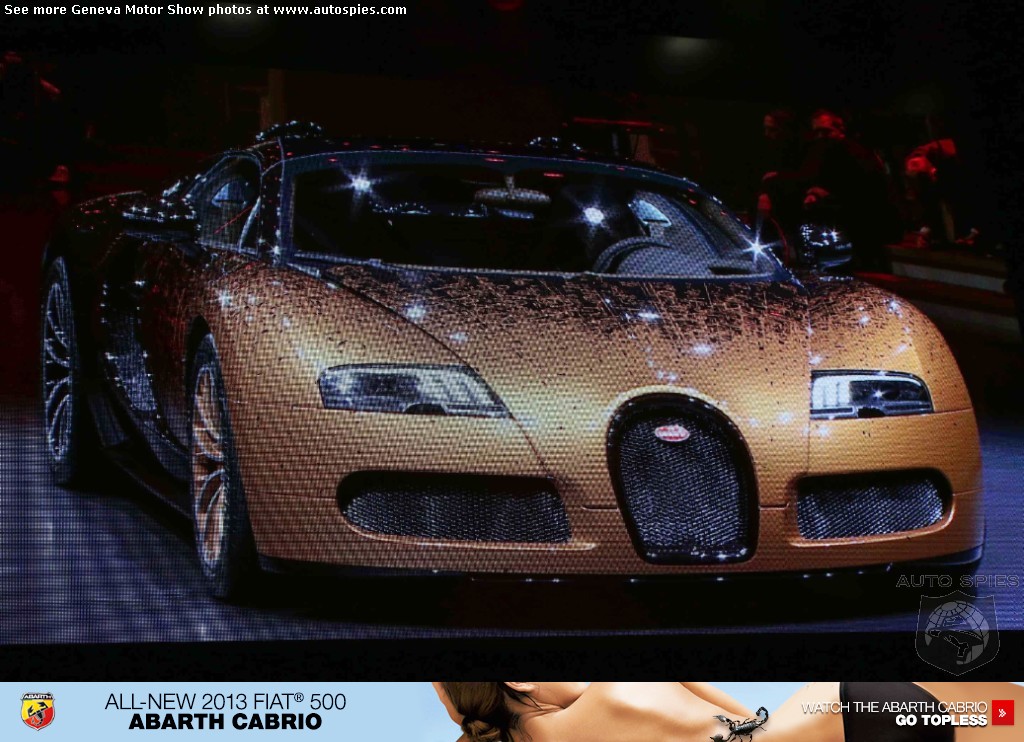 Bugatti Veyron Grand Sport Venet on display in Beverly Hills
Even if you don't consider yourself an art connoisseur, Bugatti just gave car lovers a great reason to visit the Ace Gallery in Beverly Hills, CA. As a part of an exhibit for French artist Bernar Venet, the Bugatti Veyron Grand Sport Venet, which was unveiled last year, is also on display. Although not quite as exciting as a date in the desert...

Flo Rida Turns His Veyron Pink For Breast Cancer Awareness
Earlier this year Flo Rida decided that a $1.7 million Bugatti Veyron is just not enough for him, so he decided to wrap in gold. Of course, this was basically just a grab for attention. Now, from gold Flo Rida decided to go pink with his Veyron . This time it is for more than just attention, as the pink hue is to help raise awareness for breast cancer...

Bugatti Veyron 16.4 Making Waves Around The World
Volkswagen's Buggatti Automobiles S.A.S. has recently announced that by the end of February it would have delivered 60 Bugatti Veyron 16.4s. Such announcement has resulted to the over production of the Bugatti Veyron. The production of the Bugatti Veyron was started in Alsatian Molshiem at the later part of 2005 while the very first delivery...

Why the Bugatti Veyron 16.4 Kills Its Competitors
Throughout my life I have admired beautifully engineered vehicles such as VW, Mercedes Benz, Ferarri, Lamborghini. However I have never in my wildest dreams imagined the shear beauty and unmatched power of the Bugatti Veyron 16.4. Take everything that you thought was possible about driving and throw it out the window. The Bugatti beats every high performance...

Read More Posts From This Category