Bugatti Veyron Information
The 5 Best Engineered Cars – Bugatti Veyron
While the cars we drive to work and to the shops are themselves fine examples of automotive engineering, for the pinnacle of technical excellence you need to turn to racing and sports cars in their many forms. Check out five examples of the very best. The Red Bull RB7 racing car. In the 2011 Formula One season, this was the dominant car, by far the...

Bugatti Veyron – The Fastest Street-Legal Sports Car in the World
Bugatti automobiles, known for the production of sports cars, manufactures the luxury car named Bugatti Veyron. Bugatti Veyron is a mid-engine car designed and developed by the Volkswagen Group. It is the fastest car in the world, which is legally permitted to be driven on public roads. Bugatti Veyron was named the Car of the Decade by BBC Top Gear....

Bugatti has unveiled the latest in its Legends edition Veyron models, the Rembrandt Veyron Grand Sport Vitesse
Rembrandt Bugatti, brother of company founder Ettore, is the latest to be honored with a special edition Bugatti model that will be making its debut at the 2014 Geneva Motor Show. Rembrandt Bugatti was one of the most important sculptors of the early 20th century with one of his most significant works being a sculpture of a dancing elephant. That same...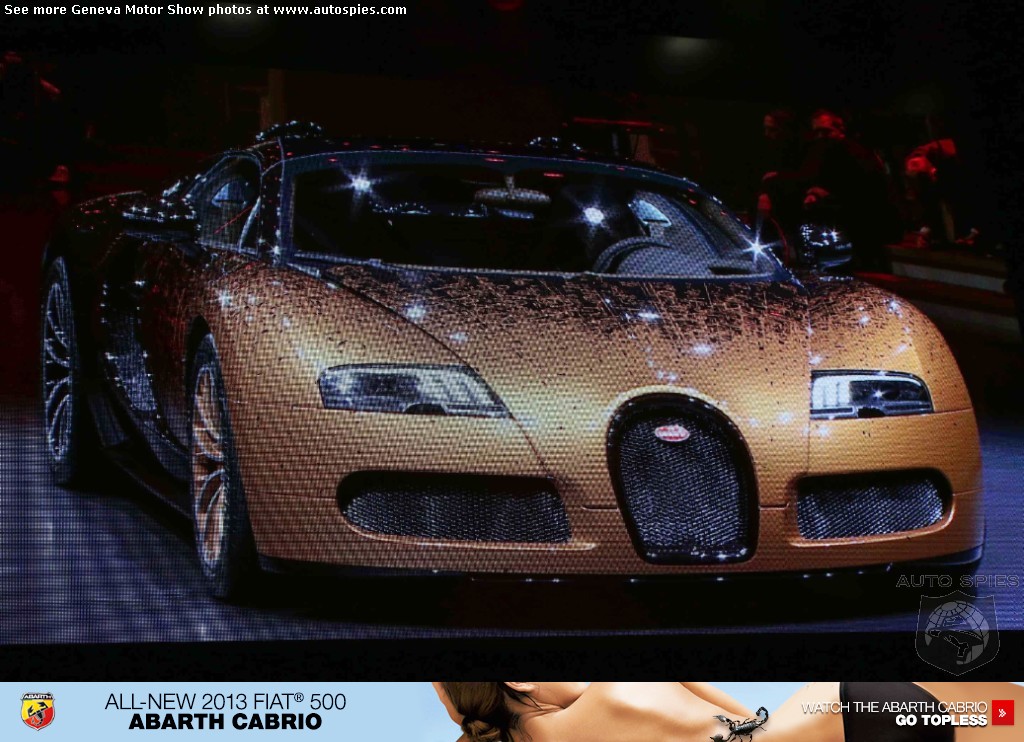 Bugatti Veyron Grand Sport Venet on display in Beverly Hills
Even if you don't consider yourself an art connoisseur, Bugatti just gave car lovers a great reason to visit the Ace Gallery in Beverly Hills, CA. As a part of an exhibit for French artist Bernar Venet, the Bugatti Veyron Grand Sport Venet, which was unveiled last year, is also on display. Although not quite as exciting as a date in the desert...

Flo Rida Turns His Veyron Pink For Breast Cancer Awareness
Earlier this year Flo Rida decided that a $1.7 million Bugatti Veyron is just not enough for him, so he decided to wrap in gold. Of course, this was basically just a grab for attention. Now, from gold Flo Rida decided to go pink with his Veyron . This time it is for more than just attention, as the pink hue is to help raise awareness for breast cancer...

Read More Posts From This Category